INVESTMENT & COST SAVINGS
Managing costs is an important aspect of running any organization – which is why working with Terumo Health Outcomes is a great investment. We can help you implement an optimized Patient Care Pathway that increases operational efficiency, which in turn improves profitability and has led to a savings of at least $1 million in most instances.
A large part of this efficiency relies on greater use of transradial access and same-day discharge. In a large national study1, the adjusted cost for PCI that incorporated transradial access and same-day discharge was $13,389, compared to $17,076 for traditional transfemoral access with overnight observation. That's a difference of $3,687 per procedure – money that could be used to improve other aspects of your organization.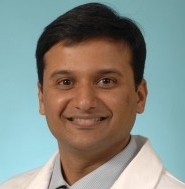 There is no better way to achieve greater cost and operational efficiency than by modifying dated care pathways."
AMIT AMIN*, MD
Cardiovascular Division Washington University School of Medicine
St. Louis, MO
*Dr. Amit Amin is a consultant to Terumo Medical Corporation. 
The ePRISM solution helps clinicians adhere to appropriate use criteria, identify optimal levels of care, and make decisions consistent with individual patient risk, all of which reduce the cost of avoidable complications and excess resource utilization.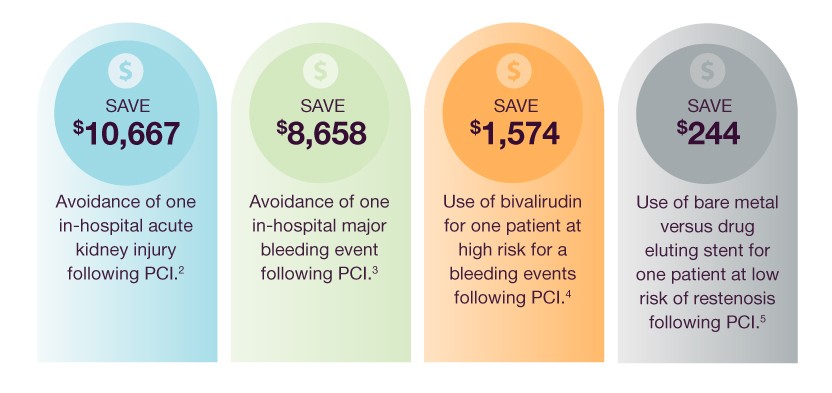 COST OF VARIATION IN CARE
One of the single greatest challenges facing healthcare today is the considerable variation in the cost of care delivery. The maps below provide a perspective on the average spend for inpatient and outpatient PCI.  The interquartile maps represent the variability in spend between the top and bottom 25% of hospitals within a state.
State Average of IP PCI Spend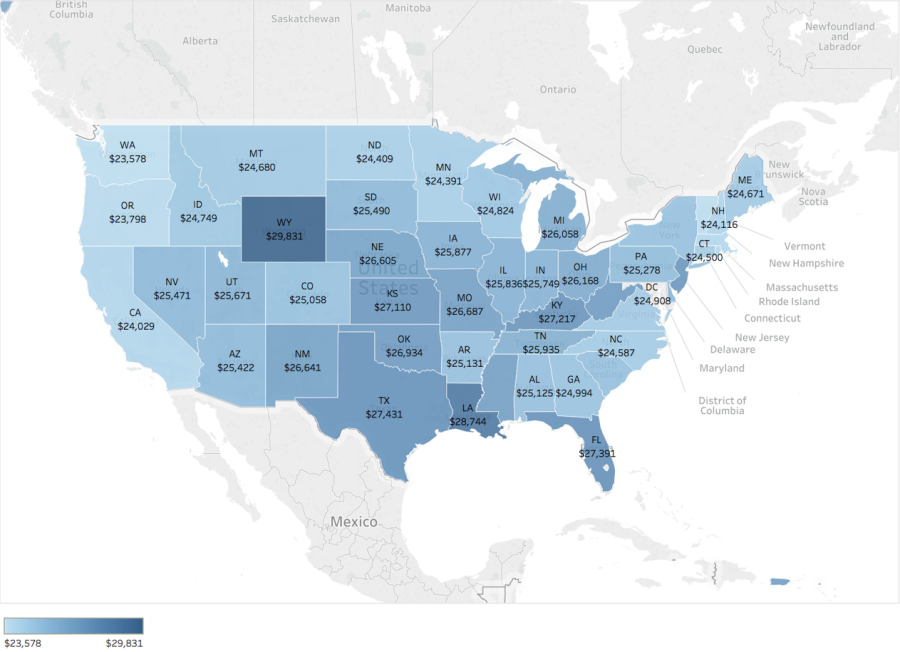 Interquartile Range IP PCI Spend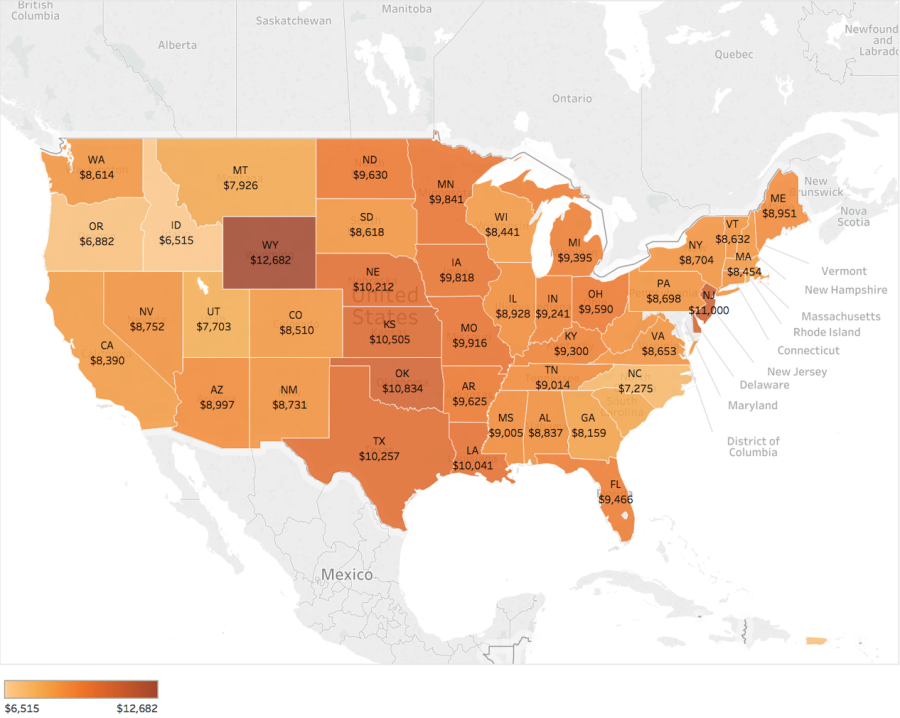 State Average of OP PCI Spend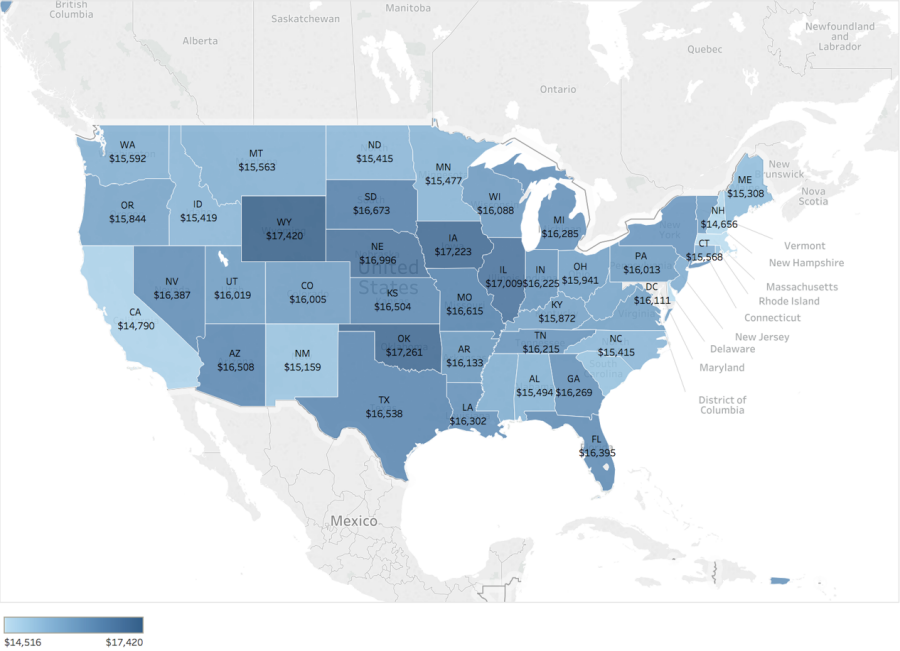 Interquartile Range OP PCI Spend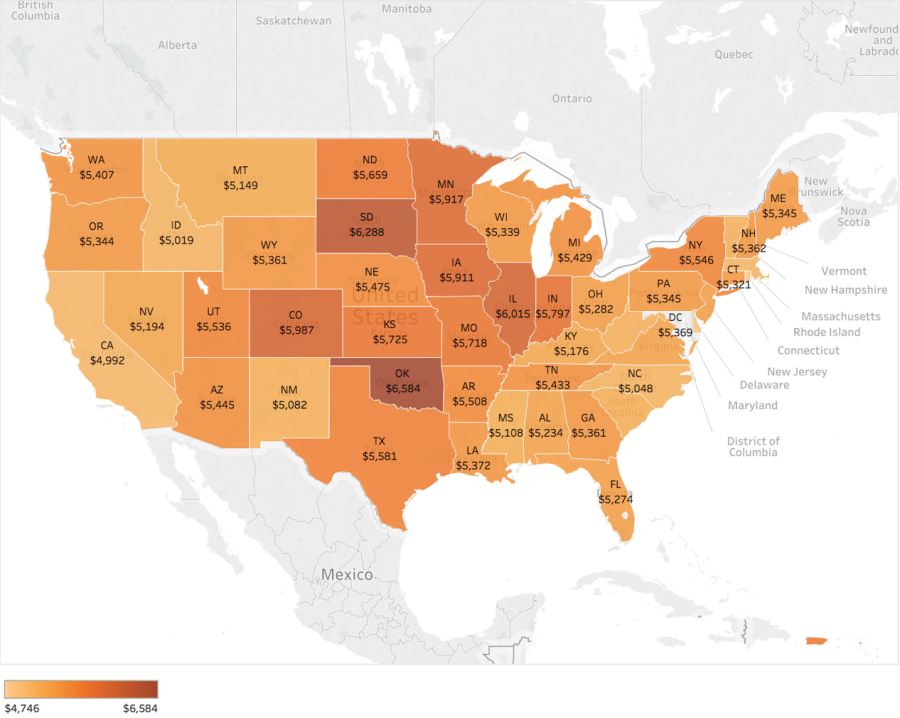 Inpatient/Outpatient PCI Spend images provided courtesy of Archway Health.

ECONOMICS OF CARE DELIVERY
We can help your program understand your spend and also provide you with insights as to how you compare with your competitors.  There are many areas within the patient care pathway and your operational processes that lend themselves to gaining cost efficiencies. 
| | | | |
| --- | --- | --- | --- |
| PAYER | CLINICAL | PROVIDERS | PATIENT ACCESS |
| Low cost, high quality | Increasing use of radial | Office handoffs | IP beds |
| Consumerism demand | Procedural mix | Physician access | ED process |
| IP vs OP | Elective versus emergent outcomes | Ownership | Ambulatory strategy |
| Budget strategies |   | Payer performance |   |
Watch Dr. Amit Amin describe the bene­fits of an improved Patient Care Pathway, including reduced costs and improved cath lab efficiency.
1. Amin A, et al. Costs associated with access site and same-day discharge among Medicare beneficiaries undergoing percutaneous coronary intervention. JACC Cardiovasc Interv. 2017;10(4):342-51.
2. Amin AP, Shapiro R, Novak E, Olsen M, Singh J, Bach RG, Cohen DJ. Costs of contrast induced acute kidney injury. Circ Cardiovasc Qual Outcomes. 2013 May;6:A316
3. Pinto et al. Economic evaluation of bivalirudin with or without glycoprotein IIb/IIIa inhibition versus heparin with routine glycoprotein IIb/IIIa inhibition for early invasive management of acute coronary syndromes. J Am Coll Cardiol. 2008 Nov 25;52(22):1758-68
4. Lindsey et al. The impact of bivalirudin on percutaneous coronary intervention-related bleeding. EuroIntervention. 2010;6:206–213
5. Centers for Medicare and Medicaid (CMS) FY2015 Final Hospital Inpatient Rule: MS-DRG 246, 247, 248, 249. Purchasing Insight: Coronary Artery Stents. Healthcare Finance (Data Source: MD Buyline), January 14, 2014
What Would Happen to Your Hospital PCI Program Today If CMS Reimbursed for Elective PCI in the Ambulatory Setting?
Anne Beekman, RN, BSN, NEC, Senior Manager, Care Pathways