Terumo Business Edge is now Terumo Health Outcomes.
Combining best-in-class care pathway consulting services with our proven, state-of-the-art ePRISM® precision medicine software platform, Terumo Health Outcomes partners with clinicians and hospitals to deliver enhanced patient outcomes and operational efficiencies. The predictive power of ePRISM allows Terumo to deliver innovative digital solutions, providing clinicians with comprehensive, predictive patient analytics and critical data to enhance treatment at the point of care – ultimately lowering the cost of healthcare delivery. 
For more details, read the press release.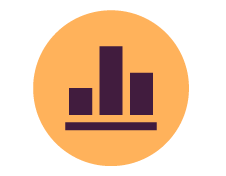 We help implement a patient care pathway and provide personalized, predictive content solutions that maximizes efficiency, improves outcomes and streamlines your clinical and operational processes. 
*Based on Terumo Health Outcomes average assessment findings.
We help identify opportunities to improve patient care and provide resources that ensure the highest safety and quality.

 
Investment & Cost Savings
We help you invest in more productive, sustainable processes that may lead to savings of as much as $1 million, or more.*

 
New Randomized Controlled Study Published in JAMA Demonstrates the Value of Clinical Decision Support Tools in Preventing Acute Kidney Injury in Patients Undergoing Coronary Angiography

Researchers used Terumo Health Outcomes' ePRISM® software to calculate safe contrast volume targets and improve overall patient outcomes