Terumo Health Outcomes is a strategic business partner that provides healthcare systems with solutions that help reduce care variation, improve quality metrics, minimize cost and maximize revenue—enabling them to achieve enhanced performance.  As a business unit of Terumo Medical Corporation, a subsidiary of Tokyo-based Terumo Corporation, we work with providers to optimize their care delivery, while also improving patient satisfaction and outcomes.
GARY CLIFTON – VICE PRESIDENT, CARE PATHWAYS CONSULTING
Gary has an extensive 35-year cardiovascular background, encompassing work in cath labs, open heart surgery, cardiac pacing, education, marketing and business development. While working at Terumo he developed, launched and managed the introduction of transradial procedures in the US, evolving a market adoption that has grown from 2% to 40% over the past ten years. He has worked with countless healthcare professionals to generate the overwhelming body of evidence supporting the clinical, economic and patient benefits of transradial access. As a result, he was tasked with evolving a business unit that could assist hospitals in becoming more economically viable by implementing care pathways that leverage cost-effective delivery of care.
Meet the rest of the Terumo Health Outcomes team.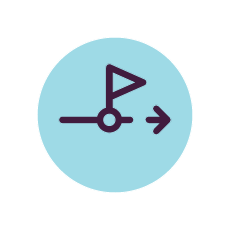 RESOURCES
Your team and facility are already dedicated to delivering the best possible patient experience. But as providers face the growing challenge of rising costs and lower reimbursements, every healthcare system has opportunity to improve. At Terumo Health Outcomes, we take your successes and help elevate them to another level. That includes offering a range of whitepapers, testimonials and other insights to keep you up to date with the latest trends and best practices. Explore these resources here.
EVENTS
The Terumo Health Outcomes team regularly travels to tradeshows, conferences and other events around the United States.
Click to connect with us at an event near you.
Society for Cardiovascular Angiography and Interventions, San Diego, CA
A physician panel of experts discuss the new consensus statement and the pros and cons of same-day discharge.