Our experts are dedicated to helping you establish new standards of care. We develop and implement best practices that are unique to your lab and other clinical areas of your facility:
Financial Analyses and Benchmarking
Our team can provide you insight into some of the discreet financial indicators that will help you have a more thorough understanding of your program's performance as well as comparisons to that of your competitors.
We analyze your program's data elements and conduct a comprehensive live assessment of your lab processes, and then provide a customized report with recommended changes and best practices.
With on-site guidance, we help you develop optimized Patient Care Pathways based on the recommendations established in the assessment phase.
Today, improving profitability and patient outcomes starts with optimizing the Patient Care Pathway. Focusing on transradial access and same-day discharge is one of the many ways we give your team the tools and solutions it needs to meet evolving healthcare needs.
When you work with Terumo Health Outcomes, you're investing in your organization, your patients and your bottom line. And it doesn't take long to experience positive and quantifi­able results.
For many organizations, there is no standard approach to managing a patient's journey through the value stream. Terumo Health Outcomes helps implement an optimized Patient Care Pathway that maximizes efficiency and streamlines your clinical and operational processes.
LEARN MORE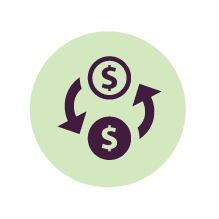 Investment & Cost Savings
Reducing costs and increasing margins is important to any business. At Terumo Health Outcomes, we help you invest in more productive, sustainable processes – leading to potential savings that may reach or exceed $1 million in organizational savings.
LEARN MORE
Our partners share a common mission to improve patient care through innovation and expertise. These alliances complement the existing scope of services offered by Terumo Health Outcomes.
Seto AH, et al - Length of Stay Following Percutaneous Coronary Intervention: An Expert Consensus Document Update From the Society for Cardiovascular Angiography and Interventions